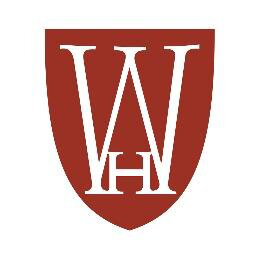 Warhorse Studios was founded in 2011 by Dan Vávra, creator of Mafia and Mafia 2, and Martin Klíma, formerly of ALTAR (Original War, UFO:* trilogy). They are a new independent game development studio based in Prague, Czech Republic. They have an experienced team of industry veterans, with combined track record of dozens games published and millions copies sold. They come from different teams and backgrounds, but are united in their quest to create compelling games in friendly working environments. The studio is currently working on Kingdom Come: Deliverance.
Team
Dan Vávra – Director and Design Lead for Mafia, Designer and Screen Writer for Mafia II. Experience 10+ years starting as a 2D artist on 16bit computers. Nominated for Game Developers Choice Awards Excellence in Writing for Mafia. Mafia won Game of the Year and Best Screenplay awards in many countries. Gamerankings have Mafia at 89.9%. Dan's games sold more than 5 million copies combined. He also participated on Hidden and Dangerous and other projects.
Martin Klíma – The author of fantasy pen-and-paper RPG Dragon's Lair. In 1997, Martin founded ALTAR interactive becoming the Executive Producer. After releasing Fish fillets in 1997 the studio created real-time strategy Original War three year later. ALTAR then published trilogy UFO: Aftermath, UFO: Aftershock and UFO: Afterlight. Martin then moved to Codemasters in UK and worked on Operation Flashpoint Dragon Rising.
Viktor Bocan – Designer and screenwriter of computer games of 15+ years. Started with self-published text games for Atari 800 and is widely recognized for Operation Flashpoint and OFP: Resistance. These games went on to become world-wide bestsellers, selling several million copies. Viktor later worked on Armed Assault, a 'spiritual successor; of OFP. In his spare time Viktor creates games for 'small' platforms, Nintendo DS, XBLA, iPhone etc.
Tomáš Blaho – Tomas was a Senior Graphics Programmer at Illusion Softworks (later 2K Czech), where he worked on multiple games, including Mafia 1 & Mafia 2 and Hidden & Dangerous 2. After finishing Top Spin 4 for 2K Czech, he moved on to Playground Games in the UK, working as Senior Graphics Programmer on Forza Horizon. He has a great deal of experience with development on non-PC platforms, having worked on Dreamcast, PS2, Xbox, PS3, Xbox 360, and iOS.
Roman Zawada – One of the most accomplished 3D artists in our country. Roman started at Bohemia Interactive working on Operation Flashpoint and later ArmA. He then moved to 2K Czech to work on Mafia 2, and later to Crytek to work on Crysis 3. His intimate knowledge of CryEngine is especially valuable to our current project.
Zbyněk Trávnický – Animator and CG/FX specialist with more than ten years worth of experience in movie and gaming industry. His gaming projects inlcude i.a. Mafia and Mafia II. He also worked, among others, on movies Perfume: The Story of a Murderer, Tristan + Isolde and several smaller projects.